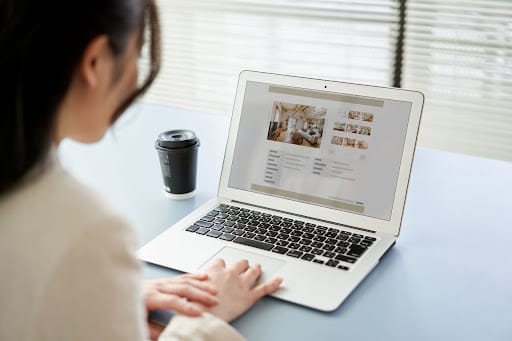 Photo courtesy of Shutterstock
If you are getting ready to sell your home in the Pacific Palisades real estate market this year, there are a few important things to consider before you list it. The impact of professional photography on your listing should rank highly as one of your first marketing considerations. The use of a professional photographer to take these important photos will go a long way toward making your home appealing to potential buyers. Not only will it give them a great first impression, but there are several different types of photographs that professionals may opt for to showcase your home at its finest.
First impressions matter
Professional photography is essential to giving potential buyers a memorable first impression of your home. The National Association of Realtors® (NAR) reports that 97% of potential home buyers begin the process for their new home purchase through an online search. Buyers looking for their next home want to feel a personal connection to the home and imagine themselves living there. Thoughtfully staging your home and hiring a professional photographer skilled in bringing out its singular features will help buyers feel that connection the first time they view your home. It is also important to consider the impact of photographs that are not taken professionally. If the photographs are not of high quality, buyers may associate that negative impression with the quality of the home itself.
Staging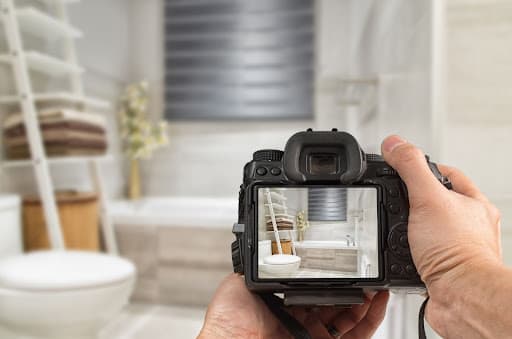 Photo courtesy of Shutterstock
Professional photographers also bring a wealth of experience with them when it comes to finding the perfect shot to capture your home. They use specific cameras with high-end features that everyday camera phones simply do not have. The professionals will also determine where to take the best photographs. They will set up tripods from various angles to find the best perspective with which to capture a room. Professional photographers also understand how to use lighting to decrease shadows, eliminate glare from windows and bring out the best of the color quality in your home. Hiring a professional ensures that they will take their time, too. They will photograph your home at different times and take multiple pictures before choosing the photos that will show your home at its best.
Marketing campaign
Hiring a professional photographer will also pay dividends through your real estate agent's website and the social media campaign you opt for. In addition, your home may also be marketed through print materials to reach the widest potential audience of buyers. Consider how high-quality photographs will be able to showcase the best features of your home through printed materials, including mailers, magazines, and flyers. Although many potential buyers may first view your home online, their positive feeling about your home will be reinforced once they have a chance to see it in print too. Buyers who first see the high quality of your home in print will then be gratified to see that quality shine online too.
Twilight photography
The presence of twilight photographs in your marketing campaign is another way professional photographers will help you sell your home successfully in today's market. The contrast provided between your lighted home at sunset offers a dramatic photograph and will capture the attention of buyers. Twilight photographs strive to highlight your home's exterior, along with the special details that you want others to notice. Your striking entrance, outdoor pool, and expansive patio will all be shown in special detail and to great effect during twilight. In addition, your photographer may also choose to include a picture of your home as the sun sets. What better way for buyers to picture themselves in this home someday, enjoying a glass of wine while they take in the beautiful sunset?
Drone photography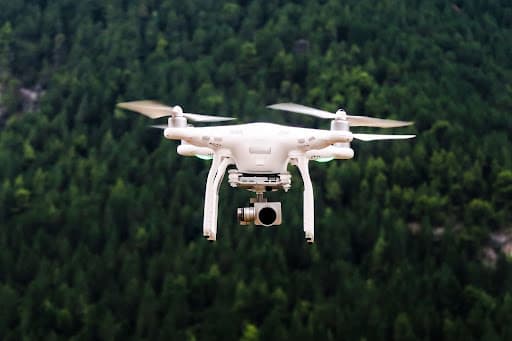 Photo courtesy of Unsplash
Hiring a professional to take photographs by drone provides yet another opportunity for buyers to see your beautiful home. Drones offer several photo options to add to your marketing campaign. First, a drone would show your home from above and its overall location in the neighborhood. It will capture the expansiveness of your property and show buyers another view of special features. For example, the drone would outline the size, length, and proximity of the pool to the rest of the landscape. Second, a drone shot will highlight your home in relation to nearby landmarks and destinations. If your home is near the ocean or set far back from others in the neighborhood, the drone will allow buyers to visualize this. Finally, a drone shot can also be used inside. Consider how a drone shot could provide potential buyers with a birds-eye view of your sweeping foyer or the depths of those soaring ceilings in the living room.
Virtual tour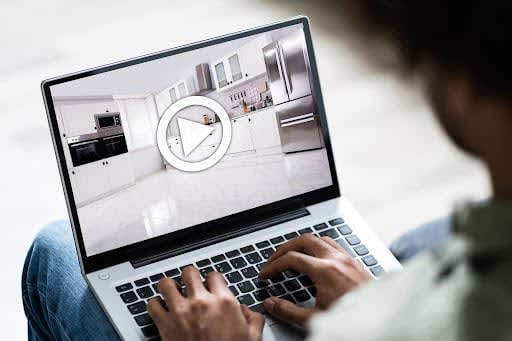 Photo courtesy of Shutterstock
Many professional photographers are now also favoring the use of a virtual tour to draw in potential buyers. The use of
Matterport 3D
technology allows potential buyers to view your property more fully from the comfort of their laptops. Hiring a professional to create this type of virtual tour for your luxury home will draw in those buyers who are seriously looking into their next purchase. A virtual tour will tell the story of your home in greater detail, as potential buyers can move through the rooms and see the beautiful features of each one. A virtual tour staged and recorded by a professional, will further serve to showcase the best aspects of your home and property, encouraging those potential buyers to take another look.
The beauty and luxury of Pacific Palisades homes are worthy of the best marketing campaign available to you. Hiring a professional photographer who understands how to stage and showcase your home through twilight photographs, drone photographs, and virtual tours will provide potential buyers with that all-important first impression, inspiring them to see how this home will fit with their lifestyle. You will also have the knowledge that you have hired the best professionals to stage and show all your home's best features. When you are ready to list your home with an experienced real estate professional, contact Richard Lombari Realtor®, at The Lombari Group | Keller Williams Realty today.